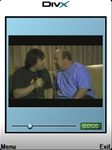 Using the DIvX video format it becomes feasible to store several full length movies on the memory card of a mobile phone.
Watching DivX video clips on your mobile phone only requires the free DivXPlayer, available for both Windows Mobile, Symbian S60 (2nd og 3rd edition), Symbian UIQ and Palm OS.
This post shows how to download and install DivXPlayer on a Nokia N95.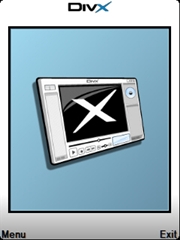 The DivX format is in widespread use because DivX encoded clips are good quality that does not take up much space. A standard 4.7 GB DVD can be turned into a less than 700 MB DivX file - in other words, what can be stored on a regular CD-ROM. The encoding, however, does not result in much loss of video or sound quality.
This means that if you are the lucky owner of a memory card with a capacity of more than a gigabyte or two, that card can store several DivX video clips of full feature film length. The DivX format is thus well suited for the mobile platform - the only missing component is a player - the N95's built in media player cannot handle the DivX format.
A such player is available in the form of DivXPlayer - and it is free!
Download and install DivXPlayer using the following steps:
Register at stage6.divx.com - it is free!
Then go to mobile.divx.com/login and log in using the account just made - it is possible to perform this step directly on the phone.
Download the appropriate DivXPlayer for your phone's OS.
Transfer the installation file to you phone (providing you have downloaded on a computer) via Bluetooth or cable.
Install DivXPlayer.
When DivXPlayer is installed, a special folder for DivX media is created - on my N95 this folder is located at '\Videoklip\DivXPlayer' on my phone's memory card. If you do not use a memory card, the folder is created in the phone memory.
Make sure to place DivX clips in this folder - if you do not, DivXPlayer will not be able to locate the clips.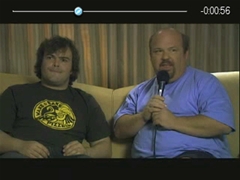 As can be seen in the above picture, DivXPlayer is capable of showing clips in full screen. Here is a couple of other screen shots of DivXPlayer. Under »Options« different settings pertaining to picture quality and so forth can be made.
If you enjoyed this post, make sure you subscribe to my RSS feed!
Related Posts: